We have just started Polishing 3 Plates 1″ Thick x 61″ x 120″ Grade 304/304L to a #4 Satin Finish. This has a 2 side requirement so flipping the plates over and Polishing the back side is a must. We ensure all surfaces are protected with rubber padding. Vacuum Lifting also provides ease of positioning. This is how the plates start.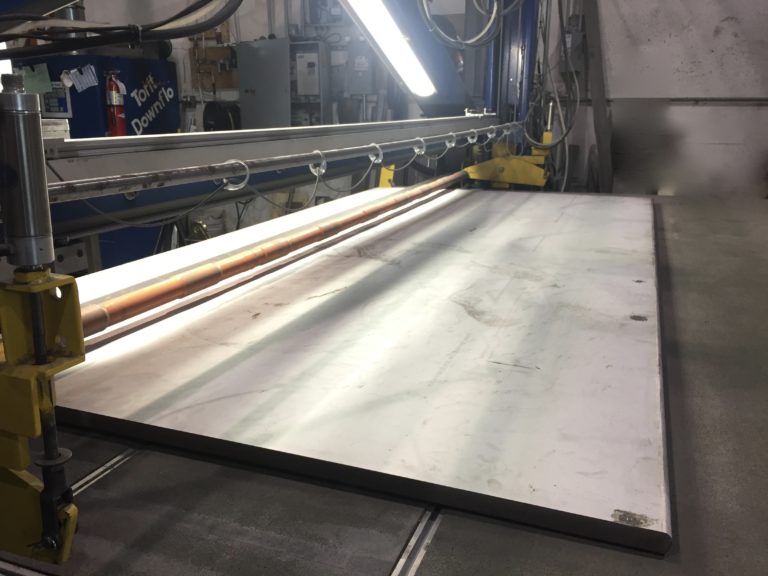 Midway through the process of grinding off the Pickled finish.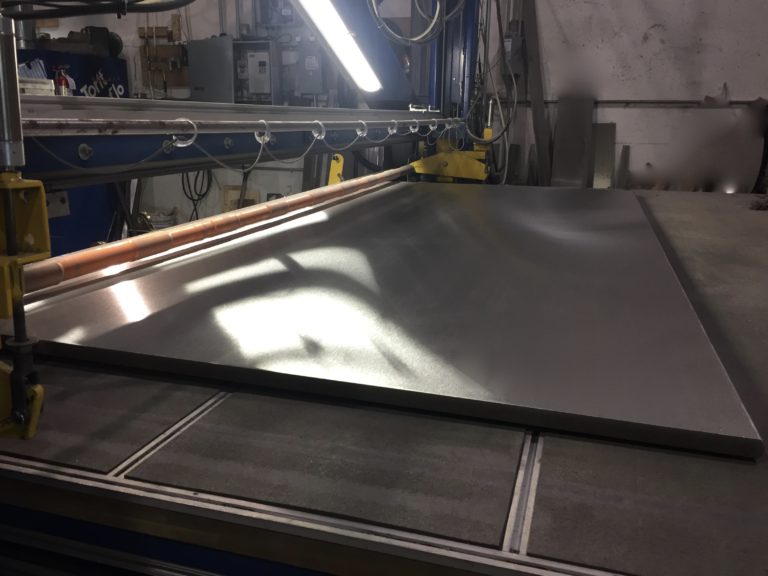 Plate will go under further inspection prior to belt change.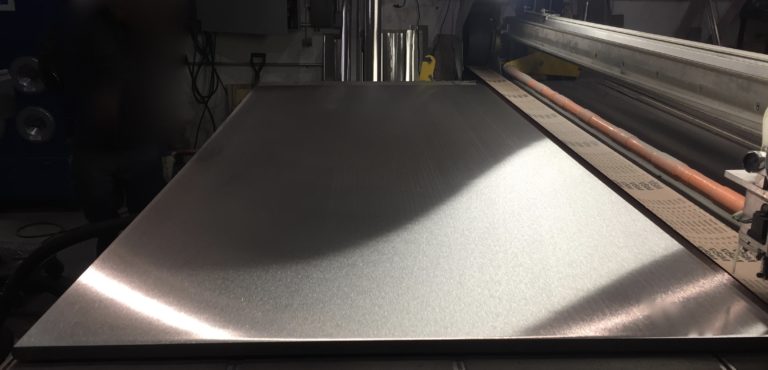 Finished to a #4 Satin, ready for Laser PVC